Gateworks has Single Board Computers that are ideal for commercial and military drones, Unmanned Aerial Vehicles (UAV), Remotely Operated Vehicles (ROV) and robotic applications. Made in the USA, these rugged boards are built to withstand -40 to +85C temperature ranges.
Key Features for Drone and UAV / ROV Applications:
HDMI Input (up to 1080p at 60Hz).
HDMI Output (up to 1080p at 60Hz)
Analog Video Input
Analog Video Output
Wide DC Voltage Input Range (8-60VDC), Accepts Battery Power
Sensor / Telemetry Data (GPIO, DIO, UART, RS232, Accelerometer, Magnetometer, GPS)
Low Power (as low as 1.32W)
Small Form Factor (35x70mm)
Mini-PCIe sites for choice in Wireless Communication Supports High Power Long Range Wireless Radios, 802.11AC, Alternative Frequency Bands such as 4.9GHz, 900MHz, and more.
Cellular functionality available
Popular Gateworks SBCs used in Drone Applications: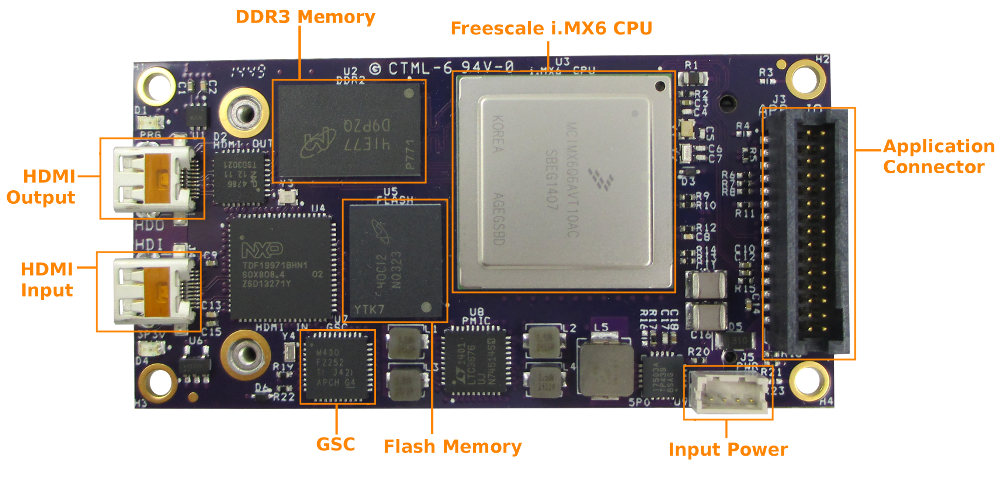 Typical Drone / UAV / ROV Use Case:
SBC On Drone – High Resolution HD Camera via HDMI Input which streams video via Wireless radio in Mini-PCIe Slot
SBC as Base Station on Ground – Wireless video stream is received from drone and displayed on HDMI TV / Monitor.
Below are actual videos using the Gateworks SBCs in a Drone Application:
Related links:
Gateworks H.264 Video Streaming Blog Post

Please contact Gateworks to discuss a Drone solution today!