Our Commitment to Quality
At Gateworks, we begin with quality in mind. From the kickoff meeting for a new product design to the planning for an end-of-life announcement, every team member is thinking about how to best serve our customers. And when we talk about quality, it is not just in terms of manufacturing yield or defects per million placements, it is also about how to reduce waste, how to simplify a process, how to improve a design to remain in service longer, and how to reduce the risk of failures and errors.
Scroll through the examples below to see how the Gateworks team is applying quality principles across the organization.
Quality starts with a robust product design. Our engineering team has more than 100 years of combined experience designing computers for embedded and industrial applications, so they have a pretty good idea of where issues can arise and how to avoid them. Instead of simply copying a reference design, our engineers use the latest design tools, validated circuit blocks, and the team's vast pool of experience. The result is a design that is highly functional, reliable, efficient to build, and ready for deployment into the harshest environments.
Because our products are often used in rugged settings, components are selected during the design phase to withstand shock, vibration, electrostatic discharge, and transient voltages. For example, Gateworks only uses high grade tantalum capacitors while many manufacturers use lower-cost electrolytic capacitors, which can degrade and cause early product failures.
With our manufacturing facility located next to the corporate headquarters, there is close collaboration between design engineering and manufacturing with a shared goal to maximize yield and produce the highest quality product.
Customers appreciate that our single board computers contain system diagnostic capabilities such as circuitry for monitoring critical voltage rails and board temperature. Additionally, all boards contain an external watchdog timer that can hard power cycle the board in the event the application software becomes unresponsive.
All of these design features contribute to a low failure rate in the field (high MTBF) and fewer support issues for our customers.
We are currently working on our seventh generation of embedded SBCs for industrial applications.
All new product designs go through a rigorous Design Verification Test (DVT) to ensure product meets the functional requirements. This testing includes:
Functional Testing - All aspects of the product's functionality are tested to ensure proper operation of both the hardware and software. This includes all internal systems such as the CPU, memory and flash, along with all the external I/O interfaces.

Extended Temperature Testing – All products go through an extensive "4-corners test" that runs a product over the full temperature and voltage ranges with cold soaking at low temperatures to ensure boot-up reliability.

Boot Reliability Testing – All products are run for 10,000 boot-up cycles from a complete power cycle to ensure hardware and software boot reliability.
Our procurement practices focus on qualifying suppliers and distributors with respect to quality, reliability, fair trade practices, and cost-effectiveness. Because the markets we serve expect product lifetimes of at least 10 years, we look for multiple component and distribution sources so we can meet that expectation. All components used on standard products are industrial temperature rated, or higher.
Gateworks typically only buys from authorized distributors to ensure no counterfeit or gray market components are used on our products. If authorized distributors do not have sufficient components due to the large global chip shortage, Gateworks does buy components from non-franchised distributors.  To reduce any associated risk with these purchases, Gateworks has a counterfeit risk mitigation policy that requires certification of those parts through a third party test lab like GETS (Global Electronics Testing Services). We use subscription services such as Silicon Experts to verify that our suppliers comply with REACH, RoHS, and Conflict Mineral acquisition guidelines. Incoming components are inspected and recorded for traceability.  All Gateworks products are barcoded with a serial number from the beginning of the manufacturing process so all components used on each board can be traced back to the manufacturer's lot code if necessary.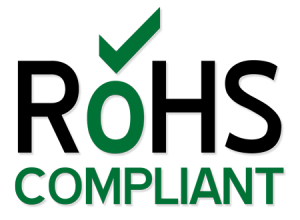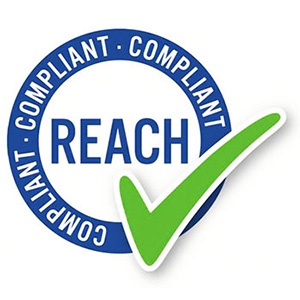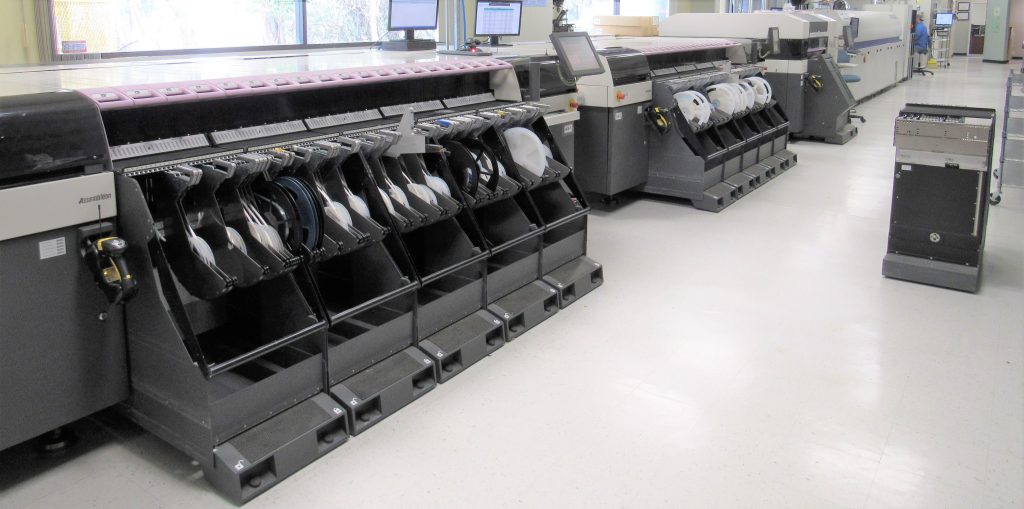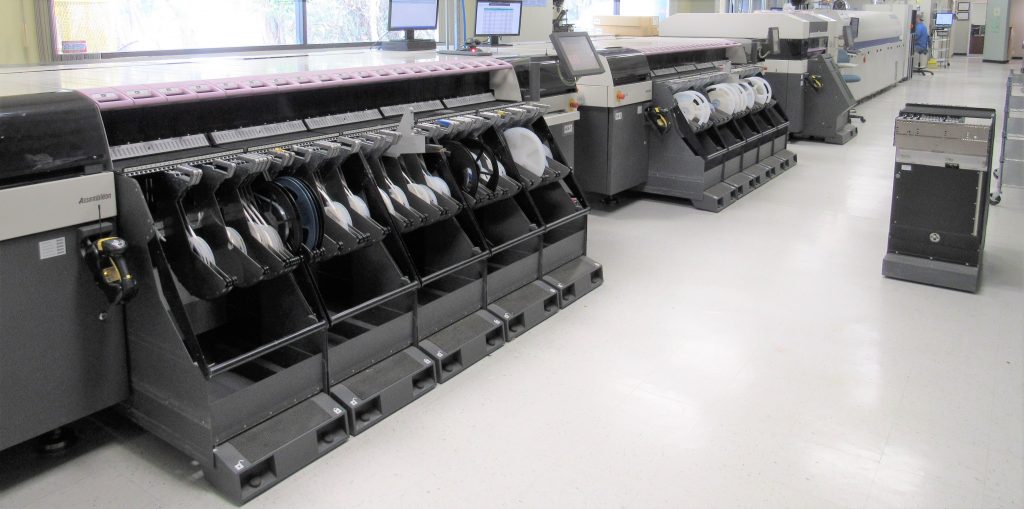 Gateworks has invested heavily into automating its manufacturing facility to improve efficiency and quality. The production process is managed through a proprietary ERP system that ensures each step of the process is followed correctly. Visit the Manufacturing page for more information on our manufacturing capability and process.


Highlights of our quality manufacturing process:
Traceability – All incoming components receive a barcode when received into our facility and then scanned as they are used on product. This provides traceability down to the component level for each product.
ESD Control – All personnel must have their ESD protection verified before touching product and while working at a station.
Quality Checks – Manufacturing personnel must stop work every 45 minutes for a brief QA inspection.
Enforcement of Process Steps – Products are scanned at each step of the assembly process and must successfully pass the previous step before starting the next. the workflow system will not allow any steps to be circumvented and enforces that the correct sequence is followed every time.
Automated Optical Inspection (AOI) – All products go through an AOI machine that scans for visible defects and photographs the product. Results are logged and defects must be resolved before the product can proceed to the next assembly step.
Functional Testing – All boards are put through a functional test prior to packaging and the results recorded.
Constant Process Improvement
Gateworks is committed to providing the highest quality products and is constantly looking at all process areas for improvement. The Gateworks management team reviews key process indicators (KPIs) on a regular basis and empowers all employees to take action when a procedure or process is not working. Gateworks is ISO 9001 and AS9100D Certified.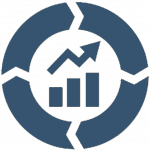 Gateworks provides unparalleled  technical support to assist customers get from prototype through development and certification, and into commercial release. Our field applications engineers routinely help customers with peripheral selection, Linux configuration, and connecting them with specific software and hardware experts. Gateworks also provides a comprehensive self-help knowledge base that features software and hardware information, pre-built images, source code, build instructions and How-To's for using and configuring the boards for different applications. To keep customers up to date, Gateworks publishes product change notifications (PCN) for revision changes, firmware releases, errata, and EOL announcements. Gateworks also supports the open-source software community and contributes to the Linux mainline kernel. Visit the Gateworks Support page for more information.