Gateworks builds SBCs designed to withstand the demand and environments of rugged & industrial applications.
How Gateworks accomplishes a rugged design:
All SBCs are rated from -40 to +85 degrees Celsius. This includes all passive components as well as ICs.
Gateworks uses a custom designed robust power supply accepting 8 to 60 volts DC that is able to power several high power wireless radios
Gateworks uses specific technologies, such as tantalum capacitors rather than large and bulky electrolytic
Gateworks can offer conformal coating of the entire SBC to further protect the parts from things like dust intrusion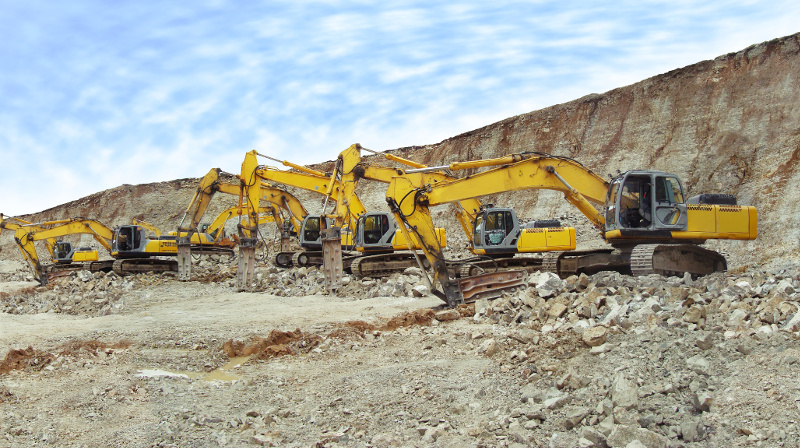 Quality - Made in the USA
Quality is something that is crucial to a successful product. Gateworks treats quality with the utmost respect and ensures it through many processes. Gateworks is ISO 9001 compliant and AS9100D certified. Gateworks owns and operates it's own SMT manufacturing facility at the corporate headquarters in California, USA which allows for tight control over quality. Automated Optical Inspection machines scan every SBC before it leaves the facility. Each individual board is put through a rigorous test and passes prior to shipment. Gateworks values quality to such an extreme that it has a Quality Commitment to it's customers to explain how how top tier quality is achieved. Visit the Quality Commitment  & Manufacturing page for more details.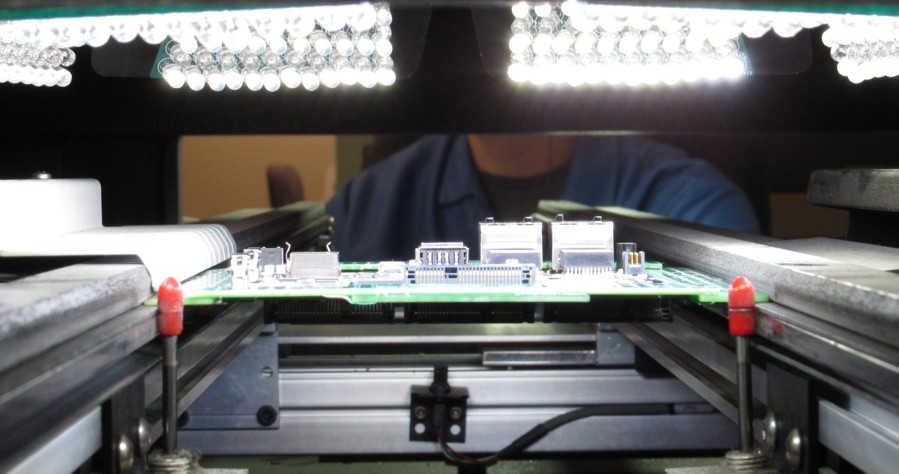 Gateworks understands that it is frustrating when a product is discontinued after time, money, and energy has been spent integrating it into a design. This is why Gateworks specifically selects CPUs / SOCs that have at least a 10 year availability from the manufacturer. Other products, such as the Raspberry Pi, have a relative short life cycle that is not prone to industrial and military projects. Gateworks is committed to building Single Board Computers with these CPUs as long as they are available. Once the CPU is discontinued, Gateworks will notify customers and even offer an inventory management program to continue the life of the product even further. More can be read on the End of Life Policy page.
Each system is unique and some have very specific requirements or cost restrictions. Gateworks is able to offer the ability to custom select main features on the SBC, such as processor speed, DRAM & Flash size, and optional features such as GPS. Additionally, items that are unused on a design can be easily depopulated, thus saving cost. For projects that require a custom form factor or feature set, Gateworks has hardware and software engineers that can create a completely custom design in short order. This flexibility is invaluable to those that cannot use standard products. Visit the Customization Page for more details.
Gateworks understands that time to market is crucial for a project to be successful. To ensure success for Gateworks customers, a thorough technical knowledge base has been created. This is referred often to as the Gateworks 'Wiki'. For any questions not covered on the wiki, Gateworks has knowledgeable support staff available by email and phone in California, USA. A typical response time is under 4 hours, with many questions answered sooner. With many other platforms, such as the Raspberry Pi, users are dependent on a forum community model, where other users help each other. While this can work, Gateworks has support staff that have direct access to schematics and engineers to quickly and accurately answer questions.