Gateworks offers a large selection of standard product models to meet the needs of our target market's most common applications, including industrial and rugged environments. For customers who need a different feature set, Gateworks offers a Specials Program and a Customs Program for the industrial single board computers. These programs allow customers to define the specifications to meet their specific application. Gateworks has delivered hundreds of industrial special product configurations and custom designs for our customers.
Special Configuration of Standard Products
The Specials Program enables customers to make changes to Gateworks standard products to create a cost-optimized industrial single board computer (SBC) with the necessary feature set. Several of the typical changes are shown below. There is a 100-piece minimum order quantity on special configuration models.
Changing components such as DRAM size, Flash size, or Processor type/speed

Removing components not used to lower the cost of the product

Adding optional components designed into the product but not loaded on the standard version

Programming customer firmware

Locking the product revision to ensure the same product is delivered in the future. This is especially useful for products that have been through agency approval.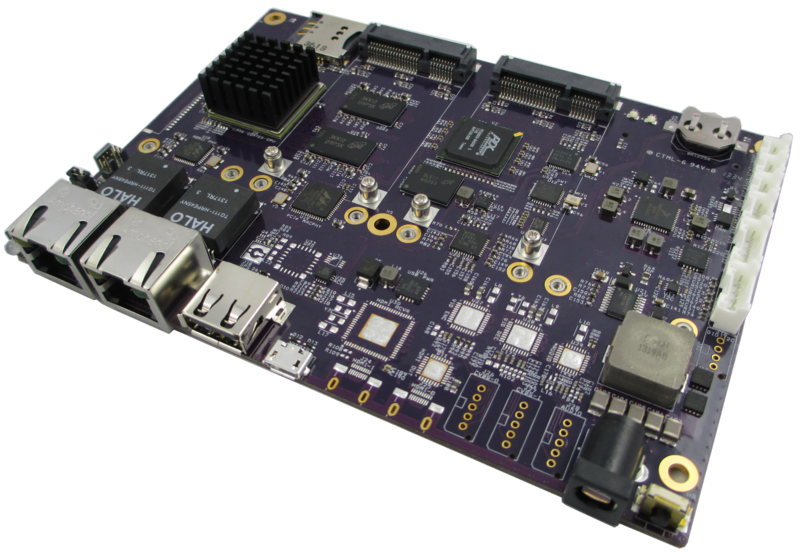 Customization of Standard Products and Custom Industrial Board Designs
The Customs Program enables customers to completely define the form factor and feature set of the product. In most cases, a standard product model is used as the starting point for a layout modification, adding a unique module, relocating or removing existing components, or changing the board dimensions. Starting with a standard model helps to reduce the engineering effort, which means a quicker turnaround and lower non-recurring engineering (NRE) cost. Completely new custom designs are also possible.
For any custom design work, there will be a minimal NRE charge to help offset the engineering effort and manufacturing of the prototype units. There is also a 1k unit minimum order quantity on custom products.
Additional capabilities include conformal coating, Linux software development; driver development; certifications such as FCC, UL, CSA, and CE; environment testing for thermal, shock, and vibration; and complete product assembly. Contact our technical sales team for more information.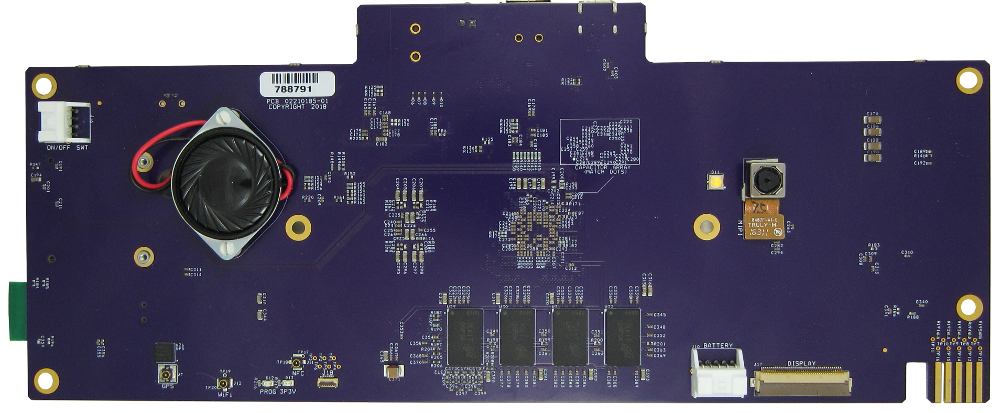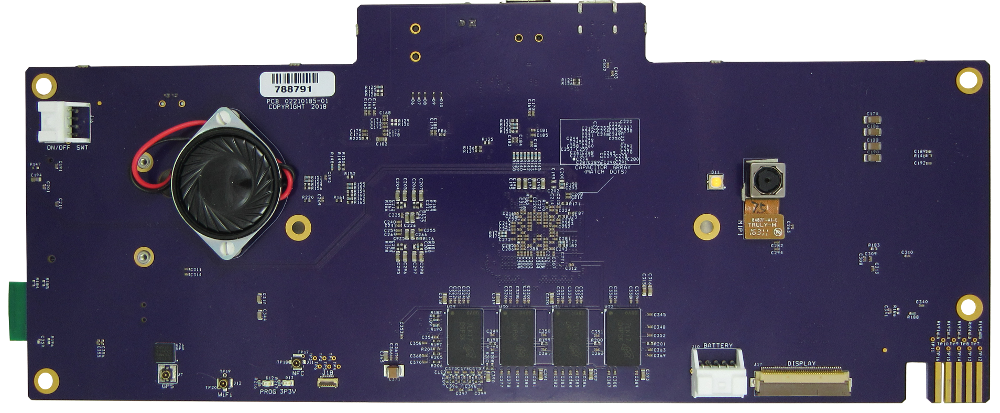 Custom form factor SBC with Camera module, speaker, wireless radio, display & edge fingers