Rugged & Industrial Single Board Computers - Venice Family
The Venice SBC Family is designed for IoT applications in rugged and industrial environments. These Made in the USA SBCs feature a 64-bit ARM CPU, Mini-PCIe slots, multiple Ethernet and an industrial temperature rating. Customization is available here.
All Venice SBCs feature:
NXP i.MX8M Mini Cortex-A53 64-bit ARM 1.6GHz Quad Core Processor with DDR4 DRAM
Real Time Clock (RTC) with coin cell battery
Voltage & Temperature Monitor
Wide Range DC Input Voltage of 8V to 60V
Industrial Operating Temperature from -40 to +85 degrees Celsius
Linux Software support of the following operating systems: Ubuntu
Low power draw of 3 to 8 Watts
Fan speed control
* Please note, the GW7100 & GW7400 specifications below are preliminary and subject to change.
GW7100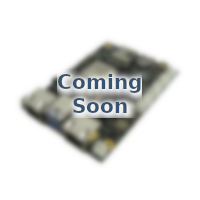 GW7200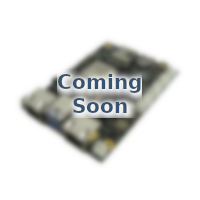 GW7400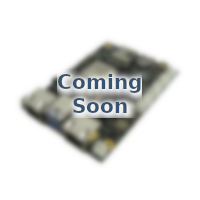 Feature
GW7100
GW7200
GW7300
GW7400
Product Image
Product Information
Coming Soon
Product Page
Product Page
Coming Soon
Board Size
35 x 100mm
70 x 100mm
105 x 100mm
140 x 100mm
Mini-PCIe Sites(2)
1
2
3
4
Network Ports
1xGbE
2xGbE
ARM Processor
NXP i.MX8M Mini ARMv8 64-bit 1.6MHz Quad Core
System Memory
1GB LPDDR4 (4GB Max)
Onboard Flash Storage
8GB eMMC (64GB Max)
Video & Audio
TBD
TBD
1 MIPI-DSI
1 MIPI-CSI
Serial Audio
1 MIPI-DSI
1 MIPI-CSI
Serial Audio
Serial Ports
1 TTL
2 RS232 or 1 RS485
Communication Ports
1xI2C Bus,1xSPI Bus
Digital I/O
Standard + Optional 24(GW16113)
Cellular SIM Slot
Nano-SIM Onboard
GPS Receiver
Optional u-blox ZOE-M8 with GLONASS
Front Panel USB
1xUSB2.0
2xUSB2.0
Accelerometer
-
3-Axis
Flash Storage Expansion
GW16103 microSD
microSD
PoE Support
Passive
Passive/802.3af/at
Input Voltage
8-60VDC
Temperature Range
-40 to +85C
Development Kit
GW11047
GW11048
GW11049
GW11050
See how our SBCs are being used.
From drones to airliners, utility meters to pipeline monitors, huge mining vehicles to small robots and IoT gateways; our single board computers are used in many different industrial applications that require a rugged and reliable computing platform that is Made in the USA.