Rugged & Industrial Single Board Computers - Venice Family
The Venice SBC Family is designed for IoT applications in rugged and industrial environments. These Made in the USA SBCs feature a 64-bit ARM CPU, Mini-PCIe slots, multiple Ethernet and an industrial temperature rating. Customization is available here.
All Venice SBCs feature:
NXP i.MX8M Mini Cortex-A53 64-bit ARM 1.6GHz Quad Core Processor with DDR4 DRAM
Real Time Clock (RTC) with coin cell battery
Voltage & Temperature Monitor
Wide Range DC Input Voltage of 8V to 60V
Industrial Operating Temperature from -40 to +85 degrees Celsius
Linux Software support of the following operating systems: Ubuntu & OpenWrt & Buildroot
Low power draw of 3 to 8 Watts
Fan speed control
GW7400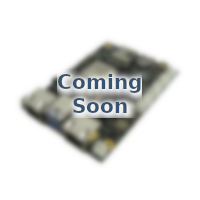 5x GbE
3x Mini-PCIe & 1x M.2
Feature
GW7100
GW7200
GW7300
GW7400
Product Image
Product Information
Product Page
Product Page
Product Page
Product Page
Board Size
35 x 100mm
70 x 100mm
105 x 100mm
140 x 100mm
Mini-PCIe Sites(2)
1
2
3
3 + 1x M.2
Network Ports
1xGbE
2xGbE
6xGbE
ARM Processor
NXP i.MX8M Mini ARMv8 64-bit 1.6GHz Quad Core
NXP i.MX8M Plus ARMv8 64-bit
1.8GHz Quad Core
System Memory
1GB LPDDR4 (4GB Max)
Onboard Flash Storage
8GB eMMC (64GB Max)
Onboard WiFi/BLE
Use Mini-PCIe
Use Mini-PCIe or Opt. Laird Sterling 802.11a/b/g/n/ac WiFi & BLE Module
Video & Audio
None
1 MIPI-DSI
1 MIPI-CSI
Serial Audio
Serial Ports
1 TTL
2 RS232 or 1 RS485
2 RS232 or 1 RS485
1 TTL (GW7400 only)
2 CAN Bus
Communication Ports
1xI2C Bus,1xSPI Bus
Digital I/O
Standard + Optional 24(GW16113)
Cellular SIM Slot
Nano-SIM Onboard
GPS Receiver
Optional u-blox ZOE-M8 with GLONASS
Front Panel USB
1xUSB2.0
2xUSB2.0
1xUSB3.0
Accelerometer
3-Axis
Flash Storage Expansion
GW16103 microSD
microSD
GW16103 microSD
PoE Support
Passive
Passive/802.3af/at
Input Voltage
8-60VDC
Temperature Range
-40 to +85C (Industrial)
Software
Linux (Ubuntu, OpenWrt or Buildroot and more)
Development Kit
GW11047
GW11048
GW11049
GW11050
(2) Mini-PCIe slots can be used for WiFi, Cellular, mSATA. Not all Mini-PCIe sites have PCIe signalling, some only have USB signals.