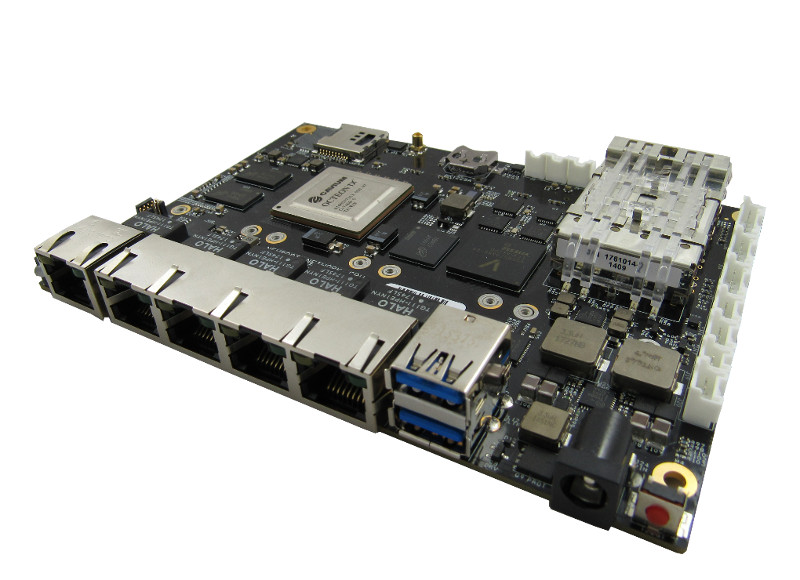 Gateworks is proud to announce the release of the Newport GW6400 single board computer, featuring the Cavium Octeon TX® Dual/Quad Core ARM processor running up to 1.5GHz. The GW6400 is the latest Newport family member with an extensive list of features, including five Gigabit Ethernet ports and two SFP fiber ports.
GW6400 Highlights:
Cavium OcteonTX ARMv8 64-bit
Dual/Quad CPU up to 1.5GHz
DDR4 DRAM up to 4GB
eMMC Flash up to 64GB
5x GbE Ethernet Ports (optional SFP fiber ports available)
4x Mini-PCIe Sites
2x USB 3.0
PCIe 3.0
Optional Maxim DS28C22 Secure Authentication and Encryption
Optional Ublox ZOE-MQ8 GNSS GPS Receiver with PPS
Optional Microchip MCP25625 2.0B CAN Bus Controller
The 
GW6400
 comes in two standard stocking models, the Dual Core 
GW6400
and the fully loaded Quad Core GW6404.
To learn more about the Newport 
GW6400
,
(Datasheet and User Manual):