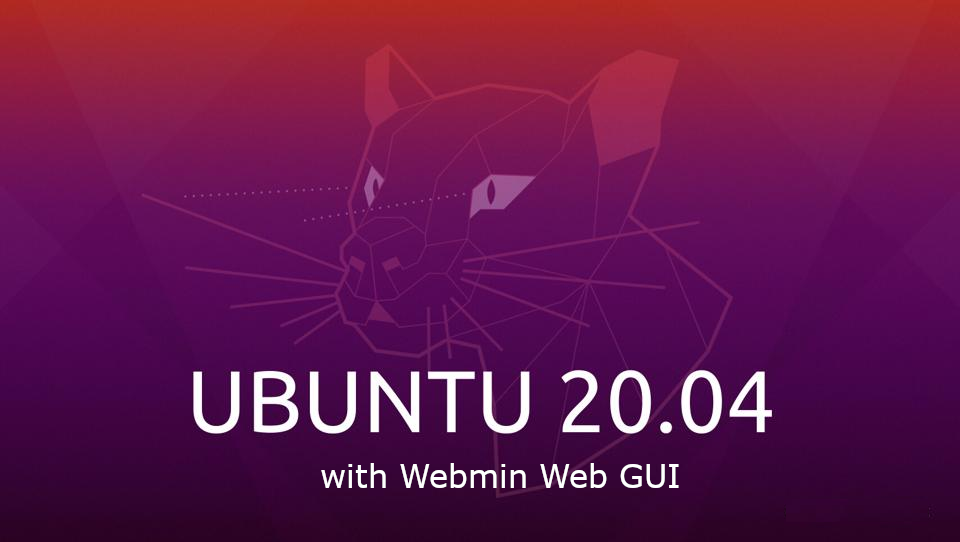 Using the latest operating system provides many advantages, including the latest kernel, security updates, drivers and best performance. Gateworks has just released the latest Ubuntu root filesystem for the Venice, Newport and Ventana lines of single board computers.
Ubuntu Focal Fossa is version 20.04. This release was chosen by Gateworks because it is a long term support (LTS) release.
Gateworks Ubuntu 20.04 Highlights:
Ubuntu 20.04 Focal Root Filesystem
Gateworks 5.4 Kernel
Long Term Support until 2025
Full Hardware Accelerated Desktop GUI on Ventana
Updated wireless and modem drivers
Latest security updates and patches

Many embedded systems are headless, and do not run a desktop GUI. Gateworks has tested and installed the web graphical user interface (GUI) Webmin. Webmin could be considered the same general idea as the OpenWrt LuCI web admin but for Ubuntu. It provides a web GUI for system configuration and statistics. Note that webmin is not an actual desktop GUI, but rather a web GUI that can be accessed remotely from the network. Some standard modules include network configuration, user management, process management, filesystem management, firewall configuration, and other server specific application management, such as databases. A GUI can be an easier way to visualize and quickly access system settings that are often buried deep in the command line interface (CLI).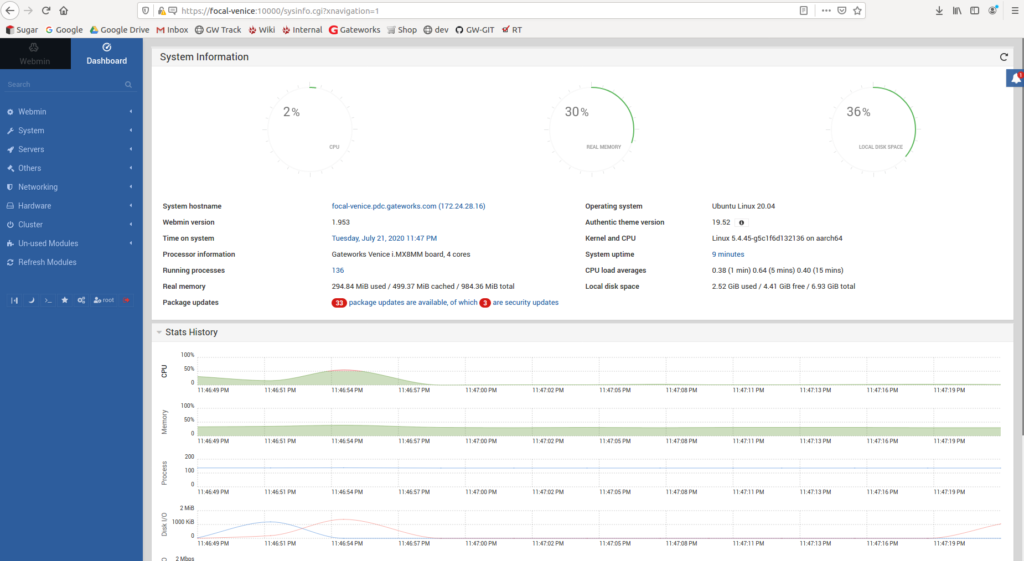 Webmin Web GUI Highlights:
Provides a web GUI for system management over the network
Configurable modules including firewall, users, processes, filesystems, networking and more
Same general idea as LuCI web GUI for OpenWrt
Follow the learn more button below for downloads and tutorials for Ubuntu Focal 20.04 and Webmin for Ubuntu.